Corporate Social Responsibility
As a part of our CSR we run "No Loss No Profit Medical Stores" at NAMCO Cancer Hospital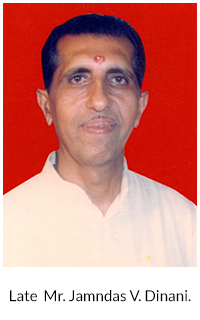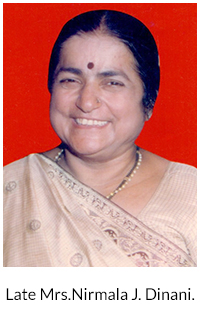 Smt.Nirmala & Shri Jamnadas Dinani Charitable Trust

Gr.Floor, Safalya Apt, Gole Colony,Nashik-422002(Maharashtra) Phone-2577687-3298028/29/30 Fax-2577213
No Loss No Profit Medical Stores
For the first time this novel concept is introduced by our Trust with the aim to reduce the treatment cost by offering costly medicines of Cancer on
No Loss No Profit
Basis. In the last Eight Years we have already passed on the benefit of more than Rs.3 Cr to the Cancer patients thru this novel scheme. The costly medicines are offered at averagely 40% to 45% less than market price which itself is a indirect subsidy to all the patients without spreading hands before anyone. The Trust's endeavor is always towards maximizing the amount of benefit to the patients through best bargained prices of medicines with direct manufacturer & distributors. The benefit is available without any discrimination.
The Trust further expects form the patient having paying capacity to voluntarily donate 10% of the total benefit in the poor patient fund. The amount so received in 'Poor Patient Fund' is utilized for further subsidy to poor patient.
Apart from this we are patronage to the Adhar Asram ( Orphan Child Home) by providing total free medicines & Aurved Seva Sangh Hospital by giving costly Medical Equipments Free of Cost. Also regular financial aid is given to many NGO working for the betterment of Physically Handicapped Persons. We sponsor 2 tribal school of Van Bandhu Parishad under Ekal Vidhyalaya Scheme.
We are also associated with PriMinister's pet project of toilet building in rural areas. We have so far build more than 100 toilets in rural & Tribal areas around Nashik.
Eminent persons of the society are Board of Trustees
List of Board Of Trustees
| Sr | Name of The Trustees | Designation | Profession |
| --- | --- | --- | --- |
| 1 | Mr.Upendra Dinani | Chairman | Pharmaceutical Distributors |
| 2 | Mr.Vijay Dinani | Man. Trustees | Pharmaceutical Distributors |
| 3 | Mrs Geeta Bhinde | Man. Trustees | Investment Consultant |
| 4 | Dr.Shri Chandrakant Badiyani | Trustee | Doctor |
| 5 | Shri Ravindra K. Odhekar | Trustee | Senior Advocate |
| 6 | Shri Devjibhai Dinani | Trustee | Retired Pharmacist |
| 7 | Shri Janak P.Bhinde | Trustee | Businessman |
| 8 | Shri Purshottam K. Thakkar | Trustee | Onion Exporter |
| 9 | Shri Kishorbhai C. Thakkar | Trustee | Businessman |